There's a myth that's been doing the rounds since forever that in order to write quality fiction you need to spend years on it. It's bunk.

Hugh Howey discussed this in a recent post,

in which he said, "

The lie that a good novel takes five years to write needs to die. There's no correlation between

how much an author procrastinates and how wonderfully literary their creation turns out to be."
The very talented Michael Bunker and I had our little say on Facebook about it when he shared Hugh's post and Michael has written some great posts recently about it. Then there's aspiring writers who believe in this myth and don't get started because the mountain seems insurmountabl

e. Yesterday, a friend wrote telling me that she was too busy with life to write, even though she really wanted to write. She'd hoped that somewhere in the distant future (you know that place, it's very magical) she would find the time.
Let me set those writers straight who don't know this. That place in the distant future where you are looking for time, well, it doesn't exist. To demonstrate how to find a better place, a more flexible place, I thought it would be a fun little exercise to let you share a week of my recent life when I wrote an 11,000-word short story. It will also serve as my contribution to stabbing the stupid myth that successful writers have a cozy office where they get to sit all day and drink coffee, so to produce their works of carefully crafted prose.

If that did ever happen I suggest you look out for the pigs flying by the windows.
But first, I've been tagged in a blog hop by my Aussie mate Mel Hearse. Well she was my mate until she started telling everyone that her story in our anthology FROM THE INDIE SIDE is better than mine. But you will need to buy FROM THE INDIE SIDE to decide for yourself. So I'm going to quickly answer the blog hop questions and then get on to that myth.
How does your work differ from others in its genre?
I try and write something different from anything I've read or seen in a film. My mother once said to me, when I had a high school English writing assignment, "Imagine what everyone else will write, and then write something completely different." So that's always my plan.

I try to follow the illusionist's tricks with my surprise endings, too. While a reader is over here distracted by the action, thinking they know what's going on, they are exactly where I want them. Meanwhile I'm over here with the real truth that they hopefully won't see coming. It's a sleight of hand with words. I love writing it, imagining the pleasure the reader will get from the ending.
Why do I write what I do?
Zero choice. I love sci-fi, horror and anything strange, and somehow my brain has been programmed that
way, most likely from all the horror stories I read and watched as a child. Twilight Zone and Alfred Hitchcock had a huge impact on me. Where my imagination goes, I'm merely a passenger and am forced to follow and take notes. Very quickly, usually.
How does my writing process work?
I don't plot. I did try for a long time because that's what I was taught. But I get bored.

It's been several years since I knew the ending of anything I write when I start writing. I have a scene or an idea, and then I just sit down and write the first thing that comes into my head. It's terrifying and exhilarating. At the end, I'm always shocked that I have worked out the story arc and the ending and found a good twist. Of course, there is a bit of rewriting at times to clean up what I didn't know in the beginning to make it match the ending. But there is rarely a great deal to do.

When I actually try and work something out, outside physically writing it, I can't. My mind is a blank.
That is the conclusion of the blog hop. Now onto…
Stomping on the lie that you have no time to write or that you need years to write a novel if it's going to be quality.
So as an example to fellow time-starved writers and those looking in on this world, I would like to share with you how I just wrote an 11,081 first draft of a story called "Back Again," while I was crazy busy this past week.
I'm not doing this to say, "Look at me. Aren't I a hero?" If I wanted that I would tell you that I slave over my keyboard, need quiet because I am a genius, and that I bleed every word. Some writers might and good luck to them, but that seriously does not sound like fun and it's not how I feel when I write. Writing feels joyous to me. It's not work, and many times I feel like I am flying it's so liberating.
The first thing to know is that I am a mom before anything else. I've got two "monster" boys, eleven and thirteen. They argue A LOT, treat me like I'm a slave, and don't seem to have a clue that their parents are human beings with their own stuff. It's all about them. I try to teach them differently, but hey, that's the nature of kids these days, right? I drive the kids to and from school, and if they need me at the school canteen or to help with anything, my hand is always up. How do you teach your kids to be involved in the community if they don't see you doing it?
Secondly, I am a film and book reviewer, and so I go to a lot of movies (averaging about three to four a week). I think my record was eight in a week.

Last year I saw 134 films on screen. Then I have to write the reviews.

Of course, I have to drive to the cinemas all over Perth. So each film is a three to four hour round trip. I get in and out, around chatting to my critic mates. We love talking film and, no, we don't ever get sick of it. Around all that are promotions which involve many daily emails exchanged with the film and publishing publicists.
Thirdly, I don't work outside the home, but as any mom can tell you that doesn't mean you don't work your butt off, washing, cleaning, preparing dinner, and all the phone calls and errands you do. My house isn't meticulously clean, but it is tidy. So I don't live in a vacuum, and I don't get to squirrel myself away from life to get to my writing. That's an impossible dream.
Two weeks ago on Monday 17th February Michael Bunker wrote to me. He also has a story in From The Indie Side (another reason to buy the book). Michael and I have become friends, which is the big bonus from doing the anthology. So he writes me and says that he and Jason Gurley (also in the anthology—you really must buy it) wanted to put together a time travel anthology and, again, get together some of the cream of indie/hybrid science fiction writers. Could I shepherd it along with David Gatewood (editor of From The Indie Side anthology-you know you want to buy it, and you're getting sleepy)? And they wanted to do it fast. All of us want to kill that it-takes-five-years-to-write-quality myth so bad. So this anthology is going to be out by May, eight weeks after we start.
Now I've got a lot on in the way of writing, a collection of short stories to assemble, a "Dust" fanfic to edit that's come back from David, a booking late March with David to send more work to edit, and on top of that, coming up last weekend was the Perth Writer's Festival where I had two speaking gigs.
But you'd have to be crazy to say no to this idea. And I always say if you want play in the big league, you need to play no matter what. And these guys are the big league in indie science fiction. So I was never going to say no.
How do I fit writing this story in, which I hadn't planned to write, when I have no time? I was only halfway through creating my PowerPoint for my three hour workshop and the kids had a lot on with sport. So here is how I wrote 11,000 good words alongside my day-to-day other jobs—imagine constant chaos and interruption in the background, too.
Wednesday 19th Feb:

Attended 13-year-old's all day swim carnival. Took my laptop and in between races

wrote 1400 words.

A good start
Thursday 20th Feb:

9-11am

Went for my swim. Swim 2.2km and by the time I wash my hair, blah, blah, there goes two hours.
11- 2pm

Worked on my workshop, that was a priority, so couldn't do anything else. In between did all the other mom stuff that you do and business emails, etc., etc..
2pm to 2:50pm Managed to write

another 800 words

just before school pickup.

Total now 2200 words.
Friday 21st Feb:

11:30 Writer's Festival interview hosted by me with Joe Ducie and Chris Allen. It was great fun and they are awesome guys. Spies actually… shh, don't tell anyone. But I now know spies.
2:00pm

Media screening across town of In A World.

Rushed there, ate my lunch (leftovers) in the dark (pretty stock standard for me).
5:00 pm

Took 11-year-old to indoor soccer and then across town to outdoor soccer training until 7pm. Husband came along. I thought we could spend quality time together while son was training. But no, I had to catch up on my twitter account. Bad me.
9:00pm

Children in bed and we just crashed. I wanted to write, but my brain had started to switch off.
Saturday 22nd Feb:

10am

Slept in. Trundled over to son's all day soccer tournament in 37/100 degree heat. When he wasn't playing I wrote.

Another 2,500 words.
3pm

Came home and hung with thirteen-year-old. Watched two episodes of Walking Dead because he's ahead of me and he keeps bugging me to catch up. I was hot and happy to sit down for an hour or so. Sheese that show is violent, though, ain't it?
8pm

Husband sat with me and checked through my workshop to make sure it was coherent. He gave the thumbs up. It was forty slides of good information on writer "discoverability."
Sunday 23rd Feb:

Lazy morning. Posted my film reviews for the week. Enjoyed hanging out with my family for late breakfast. Stopped the children from killing each other. Several times.
2pm

3 hour workshop at the Perth Writer's Festival. Went well and attendees seemed to feel they learned a few things.

I learned something, too. Don't wear heels to conduct a 3 hour workshop.
6pm

Back into mom clothes, helped son fold pamphlets for his letterbox delivery round (15 flyers folded together for 180 letterboxes). It had to be done by today.
7pm

After dinner walked our letterbox delivery round. We all do it for exercise and as a family outing. Eleven-year-old kicks his soccer ball alongside, Dad does one side of the street, I do the other, and the thirteen-year-old does the exterior of the route because he has an electric scooter.
Monday 24th Feb:

9-11am

Went for my swim.
What seems like millions of emails have accumulated since Friday. So has the washing. But I did manage to scrawl out

another 1,000 words.

But I wasn't happy with the progress, because I felt it was going to be a longer story than I'd expected and I wanted it done sooner than later.
6:30pm Film screening Non-Stop. The whole family went.
11pm-1am

Added another 2,000 words.

I know a lot of authors say they get up early to write or stay up until 4am.

I can't do that. I get really tired if I don't get 6 to 8 hours of sleep. Then the next day, I fall asleep at the keyboard. So that option is only there occasionally to stay up late and usually I don't go past one am.
Tuesday 25th Feb:

9am

Mel Hearse comes over for coffee first thing. She is also in the FROM THE INDIE SIDE ANTHOLOGY (you really gotta buy it) I haven't seen Mel for a few months but we email and facebook all the time. (I can't get rid of her. Does anyone know how I can?) We had an unboxing to film of FROM THE INDIE SIDE. A box of the books had just arrived on Thursday and this was the first chance we could get together.
11:30am Film screening – Ride Along
1:30pm

Email and business stuff – no writing
Wednesday 26th Feb: Today is the day. I have to get the story finished because I have other things coming up.
9am

Catch up on all my film reviews and returning emails.

I wrote six reviews and replied to countless queries and writing related stuff (but not story writing).
1:30pm Put down

another 1500 words

before school pick up.

I am close to the end of the story at around 9,200 words, but I still don't know what's going to happen, and I am starting to worry. I want that big "wow" ending that you don't see coming. But even I don't see it coming at this moment.
4:30pm Husband comes home early and I ask him to finish off dinner for me, while I go work on my story. He knows the rule "Happy wife, happy life."
6pm

Husband calls out that dinner is ready.

Just ten more minutes and I think I'm done. I found my ending, (and what an ending) and I'm madly racing toward it.
6:15pm I join the family for dinner, maybe eight minutes late from the final dinner call, but it's done. I've typed "The End" at 11,081 words (around 45 pages). And I really don't feel like I broke a sweat.
Now if you extrapolate out that word count for five more weeks of barely doing anything, I would have a novel.

And this week was one of my very, very busy weeks. This story is quality I believe, and by the time you read it in our Ten Tales of Time Travel out in May, you won't be including this story or this book in the "Tsunami of Crap" bag that is hurled at indies. David Gatewood is a great editor and my story will have had many passes before it reaches him.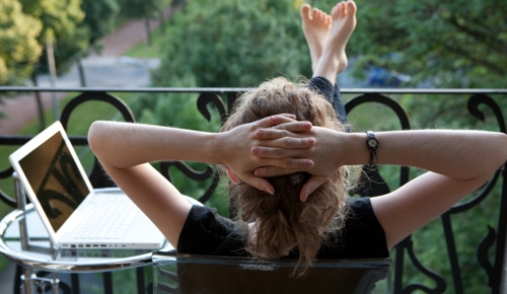 So there you have it, folks. It isn't about being special, or having more time than anyone else, it's about stealing time that you freely give away. An hour to me is worth a 1000 words, so I spend my time wisely. I'm not a hermit and I enjoy seeing my friends when I can.

I know the job I have to do is to produce words, and so I do it. In between, I do all that I have shown you and I fritter my time on Facebook and twitter. I fritter because I enjoy it.
Next time you hear yourself saying, "I don't have any time," or you hear that tale of authors taking years to write their masterpiece, think about this. It's not that you don't have time; it's just that you haven't

learned to find it. It's hiding everywhere, you've just got to open your eyes and see it.
Now I am meant to pass this lengthy, (I know I do go on) blog hop on to someone else, but I don't know to whom. Hellooo… hellooo… who is the next guy?

Somebody email me, mental telepathy me, something.

Did I talk too long?

Hellooooooo….
And since nobody else is here, and while we are waiting for the next blog hopper author, don't forget to grab a copy of FROM THE INDIE SIDE. It's definitely not part of the "Tsunami of Crap" even though we are indie authors and the twelve of us got that little baby out in less than six months. And if you like it, just wait until you read Ten Tales of Time Travel, the anthology Michael Bunker, David Gatewood and I are putting together. We might even give a few copies of Ten Tales of Time Travel away to newsletter subscribers, so do sign up for my newsletter so you don't miss out.
Other stops on this blog hop from authors starring in FROM THE INDIE SIDE:
P.S.

I've just heard from Peter Cawdron, who has joined the blog hop from the side. He's from Queensland, Australia and that's how they roll over there. It's the humidity we think-it does something to you. I was actually born in Brisbane, Queensland, and lived thee until I was 25, so I can share that the nickname for Queenslanders is "Banana Benders," and there is a reason for that. So, the next stop on this blog hop, that is hopping all over the place, is
Ernie Lindsey
, but you will hop there and find that you have arrived at Peter Cawdron's blog, where he interviews Ernie. See what I mean? You would expect that Peter interviews himself because that's what we all did. But we like to shake it up, folks. And we are indies so we can do whatever the heck we want to do. So hop over to Ernie's Peter Cawdron's blog and from there, well, you could end up anywhere. But isn't that the fun of it?